Rock de chambre folkloriste ou funk progressif? — Ici Montréal, Québec
Brillante, colto ed emozionante, un disco di razza al di sopra di ogni sospetto e gusto personale. — Agartha, Italie
DAME innove encore en accueillant Rouge ciel, un groupe de la relève, qui lance son premier album.
Rouge ciel est un collectif d'artistes qui entrecroise musique écrite et improvisée. Formé de Simon Lapointe, Antonin Provost, Guido Del Fabbro et Nemo Venba, le groupe s'inscrit dans la nouvelle veine d'artistes présentés par DAME, avec l'étiquette Monsieur Fauteux, m'entendez-vous? Troisième album édité par cette nouvelle étiquette distribuée par DAME, Rouge ciel succède à la Fanfare Pourpour, Venba en étant d'ailleurs le trompettiste.
Comme premier album, Rouge ciel nous propose une musique de chambre alliant différents styles, du jazz au «gros rock sale». Utilisant une grande variété d'instruments, de la guitare acoustique au mélodica, en passant par les tourne-disques, le résultat donne 57 minutes de musique instrumentale surprenante et invitante, non sans nous rappeler parfois le son du défunt groupe Conventum.
MFMV 03 / 2001
UPC/EAN 771028250325
Durée totale

:

57:48
Hors catalogue
Cet article n'est pas disponible via notre site web. Nous l'avons catalogué à titre informatif seulement.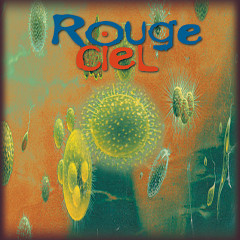 Rouge ciel
La presse en parle
François Couture, Ici Montréal, 27 novembre 2003

Rock de chambre folkloriste ou funk progressif

?

Ruggero Formenti, Agartha, 27 mars 2003

Brillante, colto ed emozionante, un disco di razza al di sopra di ogni sospetto e gusto personale.

Réjean Beaucage, Voir, 24 octobre 2002

Des constructions solides…

ML, emoRAGEi, no 17, 1 septembre 2002

Un travail qui vaut son pesant d'or pour sa technicité et pour sa diversité.

Luc Bouquet, ImproJazz, no 88, 1 août 2002

Un premier disque prometteur.

Luke Martin, Splendid E-Zine, 6 juin 2002

This music is music of action

;

music for people…

Euro-Rock Press, no 13, 1 juin 2002

Dolf Mulder, Vital, 28 mars 2002

… listening to Interférence Sardines it became clear to me that we have a new creative outburst here.

Tom Schulte, Outsight, 17 mars 2002

… an exciting blend of folksy free jazz and written chamber jazz.

Patrick Baillargeon, Ici Montréal, 17 janvier 2002

… un groupe de musiciens iconoclastes et libres, adeptes d'une musique éclatée…

Alan Freeman, Audion, no 43, 1 septembre 2000

Of course, stylistic paradoxes make for an album, although instantly recognisable as excellent, that is also a grower, and a great repeat listener to get into.
Blogue
Le groupe Rouge ciel multiplie les apparitions et accumule les succès! Participez à la frénésie et ne manquez pas leurs prochains spectacles. Le 4 octobre 2002 ils seront au Café Ludique (Montréal). Les samedis 21 et 28 octobre 2002 ils…

Le groupe Rouge ciel sera en spectcle à L'Alizée (Montréal), mardi le 27 août 2002.…