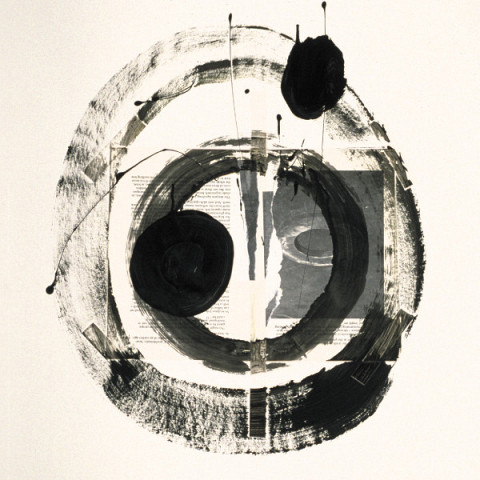 Couverture
:
John Heward
,
Untitled
(1995), encre, acrylique, pages de livre sur papier
Ce coffret comprend les articles suivants:
Issued at a bargain price, it's a generous introduction to the scene. — Coda Magazine, Canada
… not at all the disparate individual self-indulgences that might be expected… — e/i magazine, ÉU
Quatre groupes, quatre CD longue durée: voilà le concept original de ce coffret à prix spécial de No Type, célébrant la jeune et déjà très active scène d'improvisation free montréalaise. Montréal Free ne se présente pas comme une anthologie complète de tout ce que l'on trouve dans cette belle cité, mais bien comme un aperçu de ce que l'on peut entendre à la Casa del Popolo, sise boulevard Saint-Laurent, où ces musiciens et d'autres époustouflent régulièrement leur fidèle public. Grâce à ce coffret unique, vous pouvez maintenant écouter ces constructions spontanées et magiques dans le doux confort de votre foyer. Il ne vous manquera que la pinte de cream ale.
Bien qu'enregistrés en studio pour l'occasion, les quatre groupes endisqués sur ce quadruple CD sont fort représentatifs du nouveau son de l'improvisation montréalaise: un son direct et cru, oscillant entre le déploiement d'atmosphère et la confrontation pure, et toujours d'une qualité d'invention sans pareil. L'audace des musiciens plus jeunes est contrebalancé par la sagesse sans borne des membres plus âgés. On se croirait au paradis… ou est-ce en enfer? Avec Montréal Free, nous sommes heureux d'offrir au monde cette première excusion dans les tréfonds sinueux et enfumés de la capitale nord-américaine du péché et du «smoked meat».
Avec: Thierry Amar (GY!BE, Molasses), Chris Burns, Nicolas Caloia, Andrew Dickson, Will Glass, Jacques Gravel, John Heward, Jesse Levine, Philémon (Napalm Jazz), Sam Shalabi (Shalabi Effect), Alexandre St-Onge (Klaxon Gueule, Shalabi Effect) et Rainer Wiens. Œuvres en couverture de John Heward. Œuvres intérieures de Andrew Dickson et Billy Mavreas. Notes de programme de Mathieu Bélanger.
Depuis décembre 2005, chaque disque (Provocative Operations, 'Gypt Gore, Presence, Balai Mécanique) est disponible individuellement, ce, en quantitée très limitée.
IMNT 0306/09 / 2003
UPC/EAN 771028030620
Durée totale

:

228:14
Disque 1
:

Po,

«

Provocative Operations

»
Disque 2
:

'Gypt Gore
Disque 3
:

Burns / Caloia / Heward

«

Presence

»
Disque 4
:

Balai Mécanique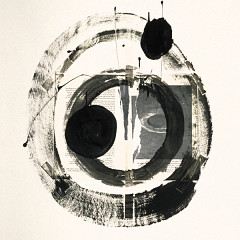 Montréal Free
Various artists
Notes de programme
«Je commence où je suis
ce qui n'est pas la même chose
que de commencer de rien;
il y a plein de choses autour de nous
à tout moment. Rien n'est
pré-arrangé ou anticipé.
Il faut simplement laisser
ce qui est nécessaire
sortir et se faire entendre
ce qui n'est pas la même chose
que la répétition d'habitudes…»
… écrivit Malcolm Goldstein à propos de sa démarche musicale… Émergeant du passé et orientée vers le futur, l'improvisation s'inscrit dans le temps sur le mode de l'instant; elle qui a oublié hier, qui ne se soucie nullement de demain et dont l'existence s'avère, finalement, éphémère. Elle se veut néanmoins le premier moteur de la musique de Balai Mécanique, 'Gypt Gore, Po ainsi que du trio de Chris Burns, Nicolas Caloia et John Heward. L'improvisation… bigarrée, viscérale, dérangeante, vivante… Tant de qualificatifs qui s'appliquent également à ces quatre formations montréalaises.
Po incarne l'improvisation qui se fait funambule. Sam Shalabi, Rainer Wiens, Alexandre St-Onge, John Heward: lorsque l'ordinaire se transcende lui-même pour devenir extraordinaire. Ces quatre musiciens développèrent chacun un langage distinctif sur leurs instruments. À l'intérieur de ce cadre flottant s'imbriquent les sons et les silences pour composer une mosaïque pluridimensionnelle. Sam Shalabi, Rainer Wiens et Alexandre St-Onge triturent les guitares électriques et la contrebasse, grattant ici, préparant là, qui les cordes, qui la caisse de résonance, qui le chevalet et quoi encore! — alors que John Heward contribue en exploitant toute la tonalité chromatique de ses tambours et cymbales. Les musiciens de Po redéfinissent leurs instruments en restreignant ce qu'ils ne sont pas et en induisant une nouvelle objectivation de ce qu'ils sont.
Balai Mécanique se situe à l'autre extrémité du spectre: six instruments qui assument leur identité, allant même jusqu'à la radicaliser. La guitare vocifère, le saxophone alto hurle, le trombone basse rugit pendant que les clavier, contrebasse et batterie sont martelés sans pitié. Les six musiciens de Balai Mécanique construisent un tourbillon sonore à grands coups de notes. Il en résulte une déflagration qui, par trois fois déjà, cloua les spectateurs de la Casa del Popolo sur leur chaise. Balai Mécanique ou l'improvisation dans ce qu'elle peut offrir de plus intense, voire de plus violent…
Dans une certaine mesure, 'Gypt Gore s'inscrit dans la lignée de Balai Mécanique, particulièrement en ce qui a trait à la fougue et à l'intensité déployées. Le duo s'en distingue néanmoins, ne serait-ce que par la vitesse et l'enchevêtrement perpétuel de la myriade de notes. Tel un torrent de sons qui happe de plein fouet, la guitare électrique de Sam Shalabi et le saxophone alto de Philémon s'égosillent à l'unisson dans un ultime rugissement discordant, grinçant, hérissant; une parfaite symbiose de deux musiciens qui se répondent constamment sans pour autant faire référence aux mots de l'autre.
Le trio de Chris Burns, Nicolas Caloia et John Heward prend la forme d'une appropriation de la différence: trois horizons, trois formations, trois approches, trois musiciens… Trois droites parallèles qui se croisent en une multitude de points. À l'instar de John Heward qui explore ses tambours et cymbales telle une sculpture, la matière brute a préséance dans l'approche du trio. Elle se veut en ce sens beaucoup plus sonore que musicale. En fait, la musicalité émerge du collage des sons et de leur agencement. Agencement des sons certes, mais aussi des musiciens. De l'ensemble vide jusqu'au trio en passant par les duos, la guitare de Chris Burns, la contrebasse de Nicolas Caloia et la batterie de John Heward actualisent toutes les combinaisons possibles au sein d'un trio: 1 x 0 + 3 x 1 + 3 x 2 + 1 x 3. Le trio devient octet par l'art des combinaisons. L'improvisation sert ici de substrat aux identités.
Quatre modèles différents illustrant toute la richesse de l'improvisation puisque, après tout, elle n'est rien de tout cela et beaucoup plus à la fois… L'improvisation… Libre!
Mathieu Bélanger, Montréal [xii-02]
Quelques articles recommandés
La presse en parle
Mike Chamberlain, Coda Magazine, 1 novembre 2003

Issued at a bargain price, it's a generous introduction to the scene.

Marc S Tucker, e/i magazine, no 2, 1 septembre 2003

… not at all the disparate individual self-indulgences that might be expected…

Éric Normand, JazzoSphère, no 19, 1 août 2003

Ce coffret, portrait d'une scène active, risque de passer à l'histoire.

Jay Collins, Signal to Noise, no 30, 1 juillet 2003

… this is ambitious and demanding music that should put some hair on your chest.

Julien Jaffré, Jade, no 12, 18 juin 2003

… un système d'irrigation complexe, chenaux d'alimentation pour les marais bosselés du free-jazz, les réseaux méandriques de l'improvisation…

Dave Madden, Splendid E-Zine, 12 juin 2003

Buy it. I mean it. I've said enough and hopefully pushed the right buttons so you'll understand that this is the shit.

JWB, Gonzo Circus, no 57, 1 juin 2003

Julian Cowley,

The Wire

, n

o

233, 1 juin 2003

… this is improvising in which internal tension between contrasts and correspondences has a cohesive effect and simultaneously generates momentum…

Jeremy Keens, Ampersand Etcetera, no 2003_f, 24 mai 2003

This is a daring product for No Type to come out with…

… some of the most outside music emanating from the fringes of Montréal & around the world.

François Couture, Ici Montréal, 10 avril 2003

… de ce superbe coffret, que dis-je

?

de ce Nouveau Testament!…

François Couture, AllMusic, 1 avril 2003

… a powerful, gutsy-yet-tempered form of improv they can call their own.

David Cantin, Le Devoir, 22 mars 2003

… ce coffret réunit les groupes Po, 'Gypt Gore, Burns/Caloia/Heward, ainsi que Balai Mécanique pour une confrontation pure et dure…

Réjean Beaucage, Voir, 20 mars 2003

… émergence d'une scène d'improvisation radicale…

François Couture, Ici Montréal, 20 mars 2003

Ce n'est pas Chicago, ce n'est pas New York. C'est Montréal et pas ailleurs

!
Autres textes
Cadence no 29:10
Blogue
Le nouveau coffret 4CD Montréal Free est accueilli comme Disque de la semaine par l'hebdomadaire montréalais Ici.…

Deux concerts pour célébrer l'arrivée du très beau coffret 4CD Montréal Free, un portrait vital de l'effervescence de la scène improvisée à Montréal. Soyez présent le mardi 25 mars 2003 à La Sala Rossa et mercredi le 26 mars 2003 au bistrot…