Le compositeur, vocaliste, improvisateur et chercheur Gabriel Dharmoo est l'une des voix les plus créatives de sa génération, et l'un des improvisateurs québécois les plus en vue sur la scène mondiale. — Circuit, Québec
This is experimental on the one hand, but also very physical and human music. A fantastic album that brings joy! — Vital, Netherlands
Gabriel Dharmoo is interested in the ambiguous space between reality and fiction, imagining the music of invented cultures. Are these peoples strange or familiar, archaic or futuristic, oppressors or decimated? Do their songs carry beauty or atrocity, music or noise? References are blurred; these questions remain unanswered. Only these "few fictions" remain, unspoken swirls of voices ranging from relentlessness to refinement, from contemplation to mischief.
Dharmoo acts both as composer and vocalist in this first monographic album, exclusively dedicated to the voice. Three works from his catalogue have been revisited and sung by his accomplices and himself: Notre meute, with vocal collective Phth, Futile Spells, with an ad hoc vocal ensemble curated by Hubert Tanguay-Labrosse, and Vaai Irandu, a duet with Priya Shah. The album also features solo improvisations, a duet with Elizabeth Lima, as well as a piece sung with young campers from the Camp musical Père Lindsay.
This album received financial support from the Harry Freedman Recording Award of the Canadian Music Centre.
AM 253 / 2020
UPC/EAN 771028125326
Total duration

:

44:17
AM 253_NUM / 2020
UPC/EAN 771028125388
Total duration

:

44:17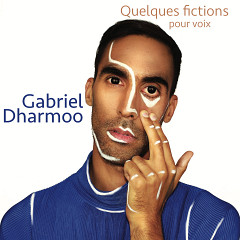 Quelques fictions
For Voices