Canada Council for the Arts • SODEC
… after repeated plays the subtleties were revealed and the brilliance of the work became evident. That it was primarily released as a limited edition vinyl LP […] makes it an even more vital purchase. 4/5 — Chain DLK, USA
… ce Political Ritual n'en est pas moins fascinant. — Revue & Corrigée, France
The latest Political Ritual album is quite a peculiar experience born out of mourning, substance abuse, geopolitical concerns, long-distance relationships and friendly rituals — actually the album's only real common denominator, along with a new set-up comprising deformed keyboard keys and hazy effects. Sometimes the need to let go of one's rhythmic needs arises — at the expense of a cracked cello or a broken organ. Sometimes a wedding harmonium bought from an old, hungry man in an Indian village improvises modal lines. In the end, all echoes are real because this record is also a dream from a hastily recorded and already fading away era — at times drenched in the instinctive automatism galvanized by the requirements of plastic.
Here are two twenty minute-long pieces: improvised sound rituals successively sculpted by the magic of matrix polarization. If you are looking for meaning, read Nietzsche or Cioran, but do not expect any claim from us. The only thing that matters is to crank up the volume and join the ritual we have concocted thinking of you, and especially of us. The plastic and the oil are in front of you, the stylus is wearing out, as it is, perhaps, a little bit of absolute.
Digital version: a download code is provided inside the cover.
AM 238 / 2017
UPC/EAN 771028123827
Total duration

:

41:42
AM 238_NUM / 2017
UPC/EAN 771028123889
Total duration

:

41:42
Not in catalogue
This item is not available through our web site. We have catalogued it for information purposes only.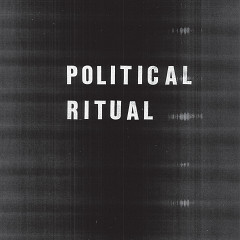 Political Ritual
CAD 17.00

CAD 20.00 (-15%)

Available via Bandcamp

Not in catalogue