La cassette est jaune comme un soleil, et ce n'est pas pour rien. Car Lauzier vous décoche de ces rayons en manipulant ces cordes rattachées les unes aux autres, fantomatiques, crépitantes, bourdonnantes, sifflantes, déraillantes, en un mot: sciantes! — Le son du grisli, France
However they were assembled, both 17 minute single takes are surprisingly luminescent and joyful. — The Wire, UK
The first release to reveal Philippe Lauzier's installation work, Dôme offers two performative compositions that were created with an apparatus made of bells, zithers, motors and a Korg synthesizer. These pieces were played and recorded in 2015 at La Passe, in Montréal. Dôme invites an immersive listening in the density and continuity of the drone — not without proposing a variety of subtleties and atmospheres, at times calm, bewitching, delirious.
Saxophonist and clarinetist, Philippe is part of many solo and collective projects in which he explores new instrumental processes, including preparations and electronic devices. He also contributes to interdisciplinary creations that lead him to put his musical language in relation to other forms of expression. In 2014, Philippe was invited to develop an original artwork for the FIMAV sound installation series and created Gritty, which was one of the early stages of the device used for the music of Dôme.
SSM 017 / 2017
Total duration

:

34:26
SSM 017_NUM / 2017
Total duration

:

34:26
Not in catalogue
This item is not available through our web site. We have catalogued it for information purposes only.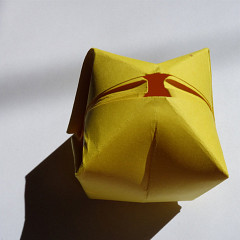 Dôme
Available via Bandcamp

Not in catalogue