Genuinely praiseworthy are the tangled counterpoints (often of the involuntary kind) and a few remarkable harmonic fluctuations enriched by an indisputable human warmth. — Touching Extremes, Italy
Fascinant — SilenceAndSound, France
It began one bewildering night. A chorus of voices, riding a time machine, chimed together mysteriously, and the night was jolted by apparitions. Thus appeared the oneiric, irrational world inhabited by these twelve singers and, under their conductor's unusual signals, their siren songs, their tales of sleeping upright, and their magic-in-sound. That night's exorbitant playfulness and meteoric dreaming produced vertiginous visions and silences: angels eluding the inferno, exalted in the starry night, forgotten or hidden in the darkness, and tangled in this tide of dreams. They had left the quotidian, one bereft of imagination. In this way, Où est-il donc ce rêve? is an amorphous night animated by a series of short dreams, by turns disjointed and crazed, that stave off the horrifying thought of a dreamless world.
AM 234 / 2016
UPC/EAN 771028123421
Total duration

:

57:14
AM 234_NUM / 2016
UPC/EAN 771028123483
Not in catalogue
This item is not available through our web site. We have catalogued it for information purposes only.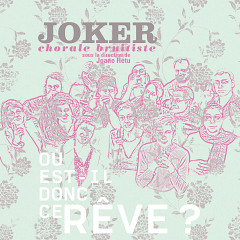 Où est-il donc ce rêve
?
Available via Bandcamp

Not in catalogue