Rock de chambre folkloriste ou funk progressif? — Ici Montréal, Québec
Brillante, colto ed emozionante, un disco di razza al di sopra di ogni sospetto e gusto personale. — Agartha, Italy
The first album from this explosive new quartet. They give us their brand of chamber music, in which so-called serious influences come together with world music, jazz, and hard rock. A diaspora of surrealistic soundscapes!
MFMV 03 / 2001
UPC/EAN 771028250325
Total duration

:

57:48
Not in catalogue
This item is not available through our web site. We have catalogued it for information purposes only.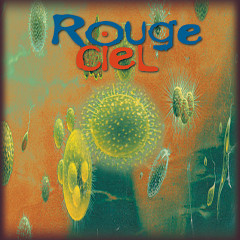 Rouge ciel
In the press
François Couture, Ici Montréal, November 27, 2003

Rock de chambre folkloriste ou funk progressif

?

Ruggero Formenti, Agartha, March 27, 2003

Brillante, colto ed emozionante, un disco di razza al di sopra di ogni sospetto e gusto personale.

Réjean Beaucage, Voir, October 24, 2002

Des constructions solides…

ML, emoRAGEi, no. 17, September 1, 2002

Un travail qui vaut son pesant d'or pour sa technicité et pour sa diversité.

Luc Bouquet, ImproJazz, no. 88, August 1, 2002

Un premier disque prometteur.

Luke Martin, Splendid E-Zine, June 6, 2002

This music is music of action

;

music for people…

Euro-Rock Press, no. 13, June 1, 2002

Dolf Mulder, Vital, March 28, 2002

… listening to Interférence Sardines it became clear to me that we have a new creative outburst here.

Tom Schulte, Outsight, March 17, 2002

… an exciting blend of folksy free jazz and written chamber jazz.

Patrick Baillargeon, Ici Montréal, January 17, 2002

… un groupe de musiciens iconoclastes et libres, adeptes d'une musique éclatée…

Alan Freeman, Audion, no. 43, September 1, 2000

Of course, stylistic paradoxes make for an album, although instantly recognisable as excellent, that is also a grower, and a great repeat listener to get into.
Blog
The Rouge ciel band multiplies appearances and continues to accumulate successes! Catch the frenzy and don't miss their next shows. October 4, 2002 they will be with at the Café Ludique (Montréal). Saturdays October 21 and 28, 2002, they…

Do not miss Rouge ciel live at L'Alizée (Montréal) August 27, 2002.…