… Heimbecker is a consummate artist capable of simple, unique and beautiful things… — Splendid E-Zine, USA
… electroacoustic composition is rarely so habitable as here. — The Wire, UK
Steve Heimbecker is a Prairies artist who has been challenging artistic boundaries since the very beginning of his career, twenty years ago. Working in a fuzzy zone between video, installation, music and performance, he created works that stand out and that have been acclaimed all over Canada and internationally.
Recently, a lot of his time has been dedicated to audio art projects, notably sound installations and numerous quadraphonic and octophonic works. Many will remember his 'Soundpool: the manufacturing of silence" subsonic installation, shown in Quebec with the collaboration of Avatar.
Following this first collaboration, Avatar/Ohm éditions and Steve Heimbecker get together again and present "The Enormouslessness of Cloud Machines," a double CD set that offers an anthology of the multichannel sound works of Heimbecker, remixed specially for this publication.
This new addition to the Ohm éditions catalogue covers works that Heimbecker created on multispeakers sound systems that he invented, and that he showed in performances. The resulting works are long ambient pieces that create an unheard of sound space.
AVTR 015/016 / 1999
UPC/EAN 771028211524
Total duration

:

142:23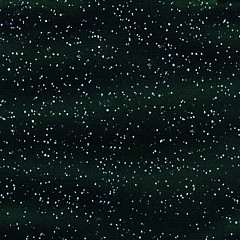 The Enormouslessness of Cloud Machines