Coda's Top Tens of 2006, Marc Chénard
… felicemente e problematicamente sospesa tra jazz nelle sue forme più avanzate e musica contemporanea… — Alias / il manifesto, Italy
Sextant – the second release by Gianni Lenoci on Ambiances Magnétiques – was born out of the new teaching methodologies' workshops given by the Italian pianist at Nino Rota Conservatory in Monopoli..
Lenoci's experiments cover a large musical territory in which jazz draws inspiration from contemporary music. Acoustic and electronic instruments meet in harmony to form a highly dynamic whole.
Here is how the artist explains his approach: "For years now, my main focus has been to try to create music that is not 'contaminated' but rather 'informed' and intelligent. Multiple and multifaceted music, yet coherent music nonetheless. Organic music made with gestures shedding light on the unclassifiable areas of language."
AM 154 / 2006
UPC/EAN 771028115426
Total duration

:

46:02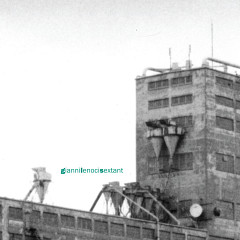 Sextant
Blog
Following his delicate improvisations with Joëlle Léandre, pianist Gianni Lenoci is back with Sextant, a new album of inspired jazz with a hint of contemporary composition: sharp and dynamic.